Chris O'Dell

Photograph Archive

Wellsteeds of Reading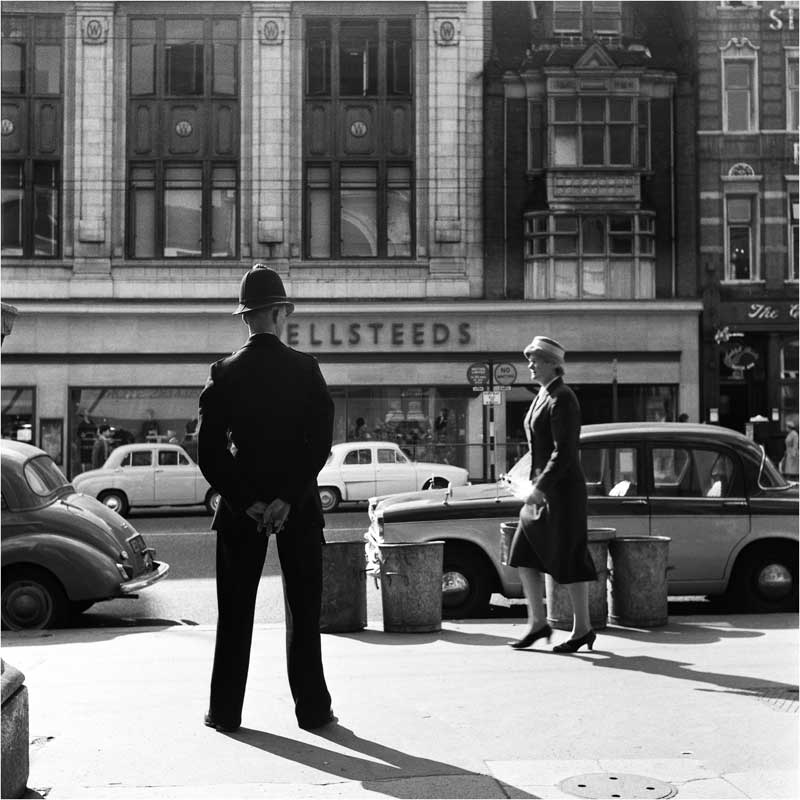 Wellsteeds was one of two competing department stores in Broad Street, Reading; this was taken in 1960, long before they were absorbed by the giant chains. This is where we bought our school uniforms. i took this from the gateway to the Arcade, a popular covered shopping alley in which there was a joke shop where we could buy stink bombs and artificial dog turds. The battered waste bins reflect the general scruffiness of the time, fifteen years aftter the end of the war and people were still adjusting to peacetime living, and Britain was still broke, thanks to the American Lend-lease agreement. However, the well tailored lady has taken the eye of the Bobby, she may well have just come from Heelas, the other big smart department store. Some of the dreadful post-war cars are parked by the curb, no parking meters then. On the left a Morris Minor, or Jellymold, as we called them, and behind it a posh Wolseley, with

wing mirrors!

Opposite, left, think is an Austin A30. But the sun was shining and better times were on the way.

Microcord, Ross Xpress lens, with Kodak Plus X film
Exhibition prints of this and all other photographs on this site are available size A2 on Permajet Distinction Fine Art paper 325gsm price €100 including packing and posrtage to all parts of the world.
Send email here with title of image and I will invoice you via PayPal (you do not need a PayPal account, you can pay with major credit/debit cards).
See home page for all other reproduction details
Return to home page