Chris O'Dell

Photograph Archive

Red Boat, Schull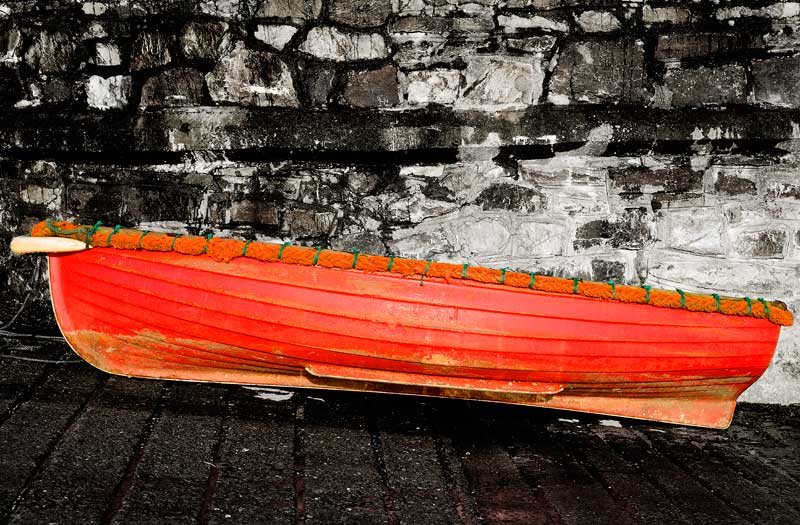 Schull is the principal fishing village on the Mizen peninsular. It lies on the south side, at the head of a sheltered natural harbour. There is a small fleet of trawlers, and a number of smaller vessels engaged in crab and lobster fishing. A packing station sends fresh fish on ice to Cork airport to be flown to Europe's capital cities. If you ordered a plate of mussels in Paris or Madrid, they probably came from here. Schull is also a famous sailing centre, and visitors can also scuba dive, go kayaking, go sea fishing, and engage in all kinds of similar activities.
I found this beautiful old wooden boat drawn up on the slipway. It seems to be floating in the air, without visible support. Many such boats have been abandoned, to rot away in damp, silty corners. Happily, this one is still working, and is a tribute to its owner, to local boatbuilders, and good practical design.

Camera Nikon 300s.

Exhibition prints of this and all other photographs on this site are available size A2 on Permajet Distinction Fine Art paper 325gsm price €100 including packing and posrtage to all parts of the world.
Send email here with title of image and I will invoice you via PayPal (you do not need a PayPal account, you can pay with major credit/debit cards).
See home page for all other reproduction details
Return to home page