Chris O'Dell Photographs
A Corner of my Garden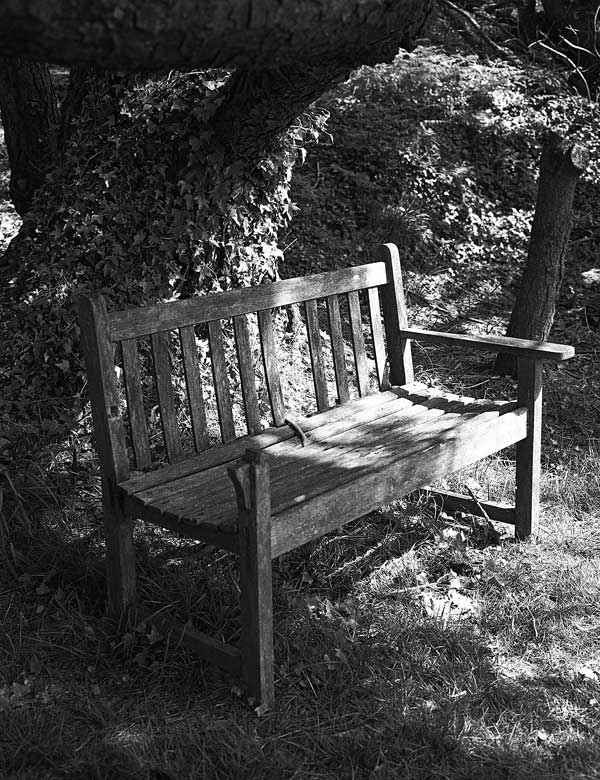 A Corner of my Garden 2016
This style of photograph was popular fifty years ago. It concentrates on texture, form and light. I have been trying to rediscover the reason for my love of photography, which seems to have declined during the advent of digital imaging. To this end I have recently recovered my old film cameras, and purchased some black and white film and processing chemicals. The combination of black and white film negative and digital printing is pefect, combining the special look that fim has with the ease and image control provided by digital scanning and printing. I took this picture in my garden a few days ago (May 2016). Perhaps this type of photography is due for a revival.

Camera: Bronica ETRS, lens Zenzagon 50mm f/2.8, film stock Ilford HP5 Plus, developed in Fotospeed FT!0.
Exhibition prints of this and all other photographs on this site are available size A2 on Permajet Distinction Fine Art paper 325gsm price €100 including packing and posrtage to all parts of the world.
Send email here with title of image and I will invoice you via PayPal (you do not need a PayPal account, you can pay with major credit/debit cards.
See home page for all other reproduction details
Back to home page